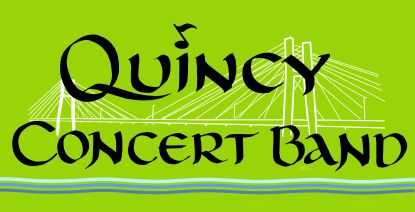 Quincy Concert Band
Mission Statement:
---
The Quincy Concert Band is committed to preserving the rich heritage of community bands and quality wind band literature by presenting free concerts of artistic and professional excellence to the Quincy and Tri-State community.
Our volunteer, non-profit organization provides its adult members opportunities to perform diverse concert band music for enjoyment, to improve their musical skills, and to foster friendship and esprit de corps with fellow musicians from all walks of life, and, it strives to nurture a lifelong love of music in all, audience and musicians alike.

Our motto is "A Richer, Fuller Life Through Music."

---
BOARD OF DIRECTORS (2019-20):
John Schneider, President
Tom Cutrone, Vice President
Janet Ellison, Secretary
Lani Schneider, Treasurer
Dr. Trent Hollinger, Music Director
Matt Hopf
Chuck Brooks
Crystal Perry
Kristen Anguiano
Jeff Duffy

Fundraising:

Susan Deege, Tom Cutrone, Alan Nichols, Crystal Perry, Chuck Brooks, Kristen Anguiano, Lani Schneider

Ensemble Committee:

Trent Hollinger, John Schneider, Crystal Perry.

Music Library:

Alan Nichols, Janet Ellison.



Legal Advisor:

Jack Inghram
---
CONTACT US AT:
quincyconcertband@gmail.com
PAYPAL DONATIONS:

See Below
.
Quincy Concert Band
P.O. Box 82
Quincy, IL 62306
Quincy Concert Band, Inc., is an Illinois Not-For Profit
Corporation, and is a qualified 501(c)3 organization
---
ABOUT OUR SPRING 2020 CONCERT: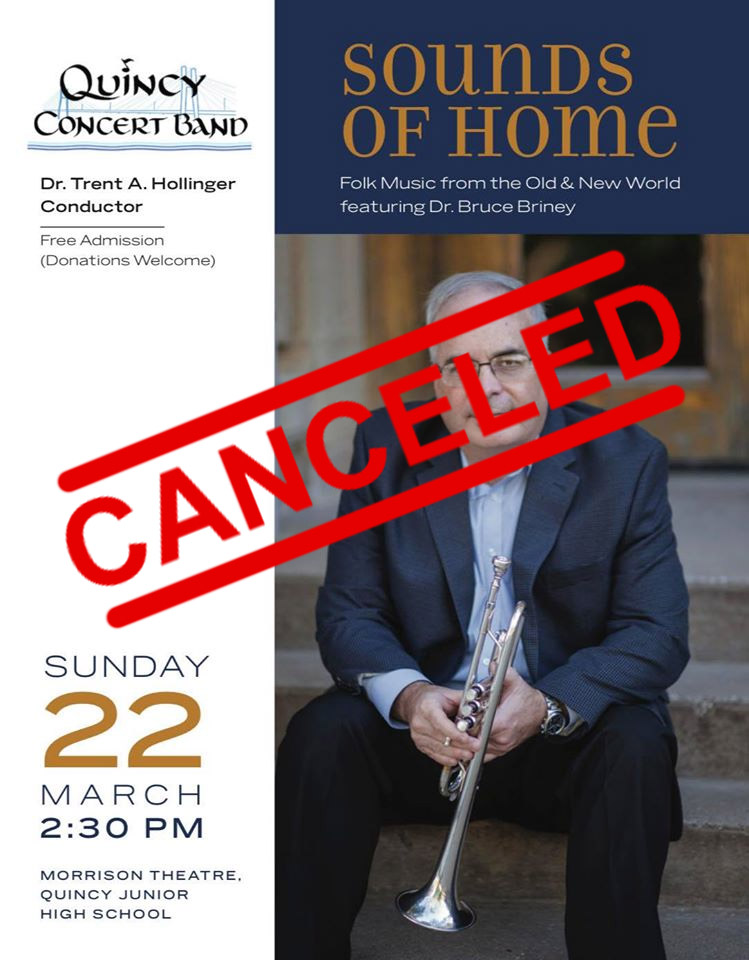 Title: "Sounds of Home"
When: 2:30 PM CDT, Sunday, March 22, 2020
Where: Morrison Auditorium, Quincy, Illinois
Conductor: Dr. Trent Hollinger
Due to the national Coronavirus crisis and restrictions on public gatherings, the Quincy Concert Band's spring concert has unfortunately been canceled. We hope to bring Dr. Bruce Briney and "Sounds of Home" to our audience at a later date.


---